Wilson v.13 BRITTO Pro Staff 97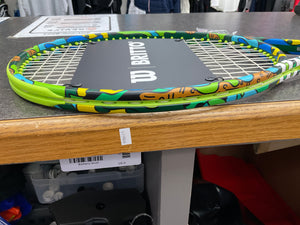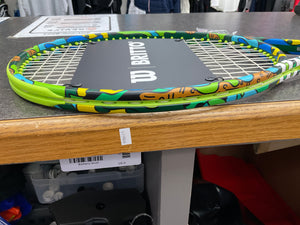 Wilson v.13 BRITTO Pro Staff 97
Thanks to a bold, unique pattern unlike any rackets around, the Britto Pro Staff 97 Racket serves up a surefire conversation piece for art collectors and tennis fans. Known for his vibrant colors and designs inspired by cubism, Romero Britto applies his signature style to a miniature version of Wilson's Pro Staff 97. 
Head size: 97 sq. in.
Weight: 11.1 oz. / 315 g
String Pattern: 16 x 19
Tension Range: 50 - 60 lbs 
*This racket comes with its one individual case.